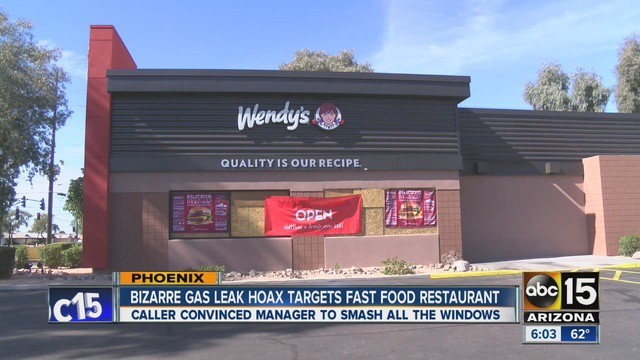 Prank call gets employees and manager to break all their windows!
Need to know window board up costs?
Valleywide Glass got a crazy call last month. A Wendy's restaurant was tricked into breaking all their windows. You can't blame the employees because they were just doing what they thought the fire department was ordering them to do. This scam was also pulled on other local businesses in Phoenix. See the full report. Valleywide Glass Emergency Board Up of Wendy's AZ.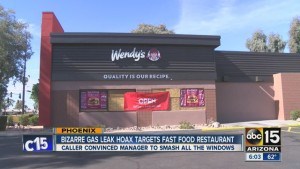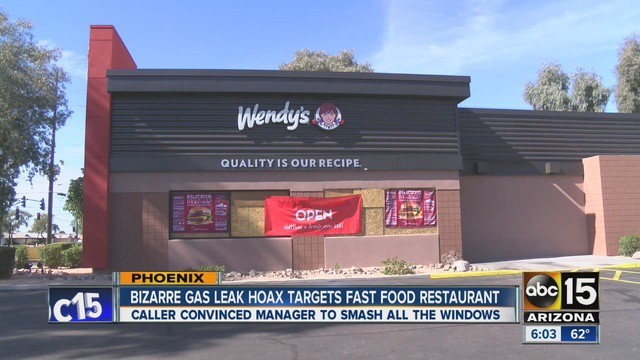 Sometimes these things happen. We have had hundreds of customers calling us with break ins or other vandalism related glass damage. If this happens to your home or business be very careful cleaning up the glass. You can use a broom and dustpan but it will be full of little glass particles. A vacume cleaner can get the last of the small stuff. For a home window you can use some tape and cardboard. If you really want it secure you can call Valleywide Glass for residential emergency service. We can remove the broken glass, clean up the area and secure your window or glass door until your replacement is ready. If you have a business we recommend an emergency board up. We can arrive at your business usually within an hour or two. We can clean up and secure the area while you are waiting for your replacement glass. If your company or home is located in the Phoenix area then you can call Valleywide Glass for fast service and great prices. This work was done at a Wendy's in Phoenix.
480-717-0581 Valleywide Glass