glass repair in phoenix
Valleywide Glass offers many different glass replacement and repair services in Phoenix. We replace all different types and brands of sliding doors, Arcadia doors, French doors. We offer Single pane  and Dual pane glass replacement, We have Low E, Bronze, Gray, Tint, Tempered, Laminated and Obscure glass. We have access to all different thicknesses from 1/8″ double strength to 1″ oa commercial standard double glazed. Our fast turn around times and quality service make us a preferred glass company in Phoenix. Give us a call today at 480-717-0581 or fill out our Free Quote Form.
Home and Residential Glass Services in Phoenix. Single and Dual pane window replacement. We use only the highest quality distributors in the country like Glaztech and Trulite. Give us a call today for a free quote on your window or door replacement needs. Whether you have single pane, dual pane, Low-E, clear units, tinted or tempered glass we can replace it for you.
Replacing The Glass in Sliding Doors in Phoenix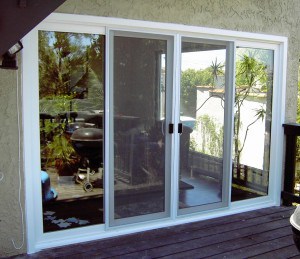 Sliding glass doors and French door replacement. All glass doors and glass that is within 2 feet of a door will be tempered safety glass. Average turn around time for glass doors is 7 days. Give us a call today for a free quote on your glass door replacement. Please have the approximate size width x height and type of glass. Low-E, Clear, Tinted. Depending on the sizes it's possible standard size clear inserts will be in stock.
Emergency Glass Services in Phoenix AZ
If you need fast service for your business or storefront then give us a call. We can be out today to board up your window or door if you need it. We offer 24 hour emergency service and work with many local businesses. If it's single pane laminated sheets we can replace on the same day in most cases. We offer high quality tempered and laminated glass, the most common types of products used in commercial buildings. See why Valleywide Glass has been getting awards for their great reviews these last 2 years.