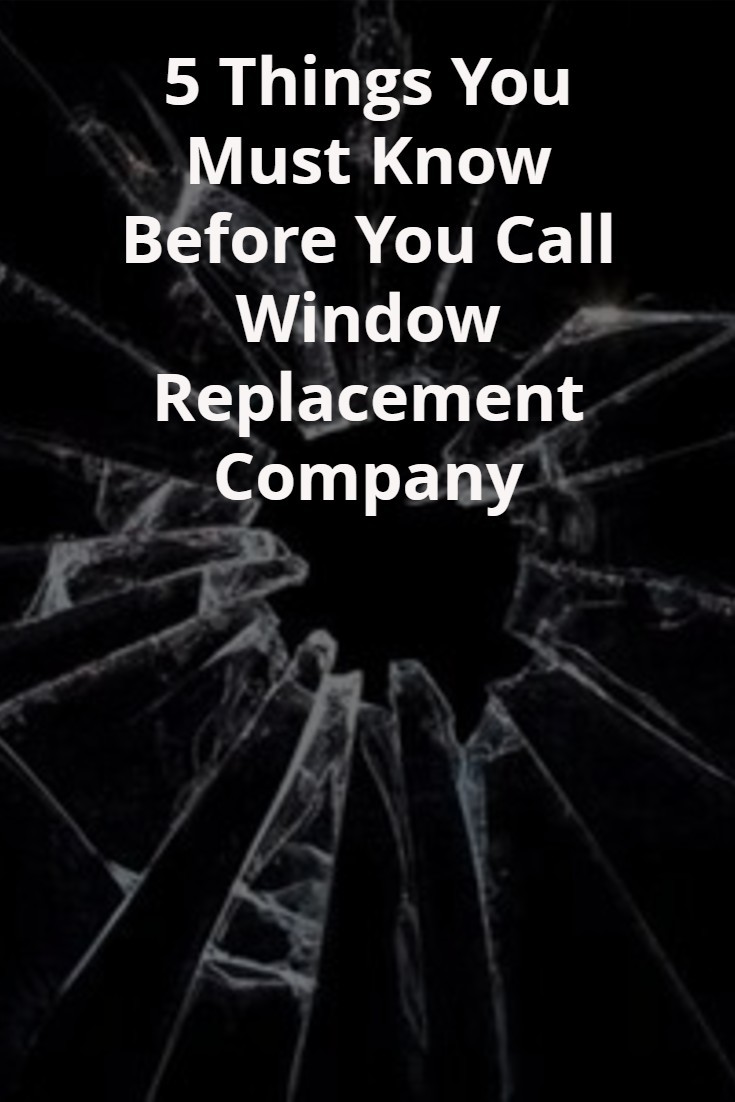 Glass Replacement Cost – 5 Things you must know
How much does glass replacement cost?
The 5 things you need to know before you call your local window company for replacement!
If you need to replace a broken window or a foggy window (seal failure) you should call a few local Glass Companies and get quotes. If you get just a little information about your glass issue it will help you get fast and accurate estimates. Don't ever call a Glass Shop and say:
"Please come fix my window right now! I don't care the cost!".
This can make companies add to the bid cost since they know you are not looking around, at the minimum they will put toward higher average bid. The best thing to do is once you have the basic details call them and say
"I'm shopping around for window replacement, I have a picture window 24×56″ dual pane, no grids, clear glass I think".
This will make the Glass company assume you have some idea of what you're doing. They will put their bid toward the lower end since they know you are shopping around.
After they give you the estimate ask them " Do you offer any discounts for…(military, age, realtor, contractor, or any other reason you could think of). Most companies have a little room built in for discounts, maybe around 5-10%.
Ok, let's get to the details! Remember this is just for the glass portion to be replaced. You will be using your existing window frame or door frame.
1: Type of Window or Glass Door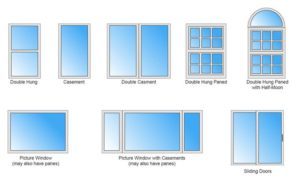 First step is identifying which type of window you have. You could also have a French Door. Those swing open and closed and usually contain grids on the inside or outside. You could also have a door with built in blinds inside the panes of glass. That would be a definate mention in your details.
2: Single Pane or Dual Pane(Double pane, double glaze)
Single or double refers to the thickness. One pane or two panes of glass thick. You will need to replace with what you currently have since they use different frames. The price to change out the entire frame and everything would cost a lot more since it includes cutting into walls and removing and replacing the existing frames.
3: Approximate Size Width x Height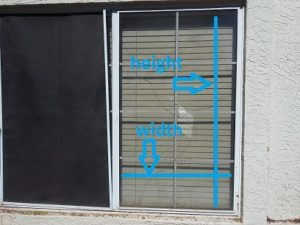 Use a measuring tape or if you don't have one a piece of paper is 11″ long. This is not an exact measurement of course, just a close approximate for quoting purposes. Write down the approximate width by height.
4: Annealed, Tempered or Laminated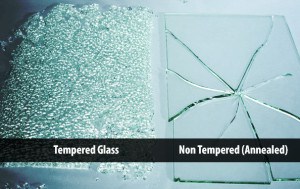 Laminated Glass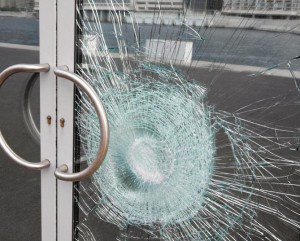 You can tell what type of glass you have by how it's broken. If it's being replaced for another reason or just hasn't broken enough for you to see then you can use the assumption of Glass Company since they know in what circumstances it will have to be safety glass. Most residential windows will be annealed or (regular glass, float glass, plate glass) unless they are inside of a door, within 2 feet of a door or less than 18″ off the ground. If it's above a shower or bath it would also have to be tempered glass. Laminated glass is great for security and safety and that is why it is common in single pane storefront glass. If you need tempered glass but don't want to wait you can use Laminated safety glass in place of tempered and can be cut on site.
5: Glass Color or Tint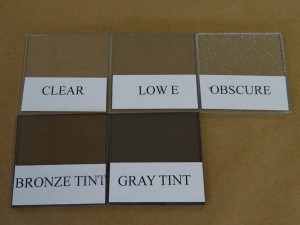 The tint or color can be hard to see if you don't have different types right in front of you. The Low-E (depending on how strong) will have a slight or light green tint. If you can't tell then don't worry, just ask them for a quote for clear and tinted. You should expect to pay about 4$ a square foot more for tinted, tempered or windows with grids.
Now that you know the 5 details you need for an accurate window replacement cost you can call your local Glass Repair and Replacement Company. If you are located in Arizona you can call Valleywide Glass for your glass repair and replacement needs. 480-717-0581 Call now!