Window Repair in Moon Valley
Home Window Repair in Moon Valley AZ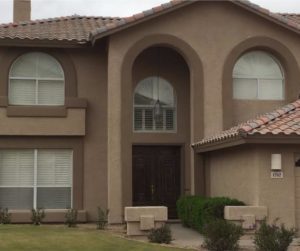 If you need glass repair or replacement in Moon Valley AZ then you have come to the right place.
Home Services include: Windows, Glass Doors, French Doors, Balance rods(makes windows go up and down). Rollers for sliding windows and sliding glass doors(makes them slide like new).
Business Services include: Storefront door glass and windows. Business and Commercial door and window glass replacement. 24 hour emergency board up services.
Residential Glass Repair
We carry only the top products for your new windows. We have clear, Low-E, tinted glass, obscure glass, tempered glass. Our window technicians will match up your new window perfectly by type of glass, thickness, color and match the decorative grids if they have them. We do mirrors, custom glass.
Fast Storefront Glass Repair Services
We fix storefront glass doors and windows, businesses love our fast turn around times. For laminated glass, board up services and single pane glass we can repair or replace the same day. For Dual Pane or Tempered we will have to board up first and order the glass.
24 Hour Board Up and Emergency Services. After hour repair and replacements. Depending on your glass type it may be impossible to replace the same day. If this is the case we can remove the broken glass and board up the window or door until the glass is ready. Local Companies who have used our Services include: Restaurants, Lawfirms, Apartments, Pharmacies, Gas Stations.
Do you need Window Repair in Moon Valley AZ?
Call Valleywide Glass 480-717-0581
Valleywide Glass is your Moon Valley AZ Window Repair and Replacement Services Company. Give us a call today 480-717-0581 for a Free Quote. Please have the approximate size width x height. The type and tint of your glass. If unknown it's ok, we can help you identify and our window technicians will verify everything on site. The more accurate the details you have upfront the better prepared you will be to get the most accurate quotes. Click here for "How to identify my replacement needs".
Storefront Glass Repair in Moon Valley AZ
Valleywide Glass offers window repair in Moon Valley and replacement services in the following
Moon Valley neighborhoods in Phoenix, Arizona (AZ), 85022, 85023, 85029
Read more: http://www.city-data.com/neighborhood/Moon-Valley-Phoenix-AZ.html#ixzz4GQIlH2zA