How much does it cost to replace dual pane window
Cost to Replace Dual Pane Window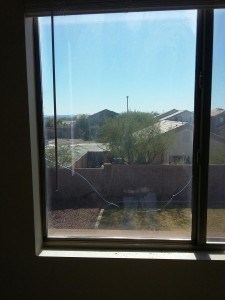 How much does it cost to replace dual pane window? I get that question a lot. It's going to depend on the size of the glass, the color and if it's tempered or annealed. A dual pane is two pieces of glass with an airspace in between. If only one pane is broken of if you have seal failure (foggy windows) then you still need to replace the whole unit. This is explained in my article on why you can't fix just one pane.
If you want to replace dual pane glass It's in your best interest to get the basic details of the window. That way when you call your local glass repair/replacement company you can get an accurate price. So let's go over the details you will need.
1. Type of Glass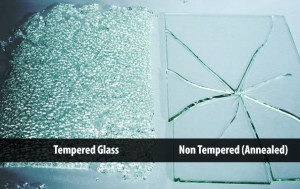 Is it annealed(regular) or tempered? Annealed glass will break into big shards, while tempered will shatter into many tiny pieces. Usually in homes the only time it will be tempered glass is if it is part of a door, within 2 feet of a door or less than 18″ off the ground or above a shower or bath tub. Code requires this to be tempered for safety reasons.
2. Color of Glass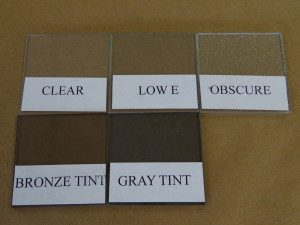 If you just glance, all glass looks clear(you can see through it!). The common tints are Bronze, Gray and Low-E. Low-E is a coating to reduce energy loss and protection from sunlight and heat. There are different classes but usually you will see a slight green tint. You also have obscure privacy glass and their different patterns. If you're not sure just tell the company you think it's clear but you're not sure, they can give you a price for both outcomes.
3. Approximate Size
Don't worry about being exact, your local glass company will get the exact sizes before they install or order. It is in your best interest to get a pretty good approximate size. If you don't have a tape measure use a piece of paper (11″ long). Measure just the broken glass area, called the "daylight" measure because it's the area you see out of. Go from the inside of frame to inside of frame. Width and Height.
4. Does it have decorative grids?
Decorative grids between the panes will also add to the price. These are various colors and thicknesses and make your window look like a french window. You have outside grids, interior grids and actual grids (actual French Window).
Now you can get the most accurate quotes. Have this information near by when you are calling local glass repair and replacement companies. This information will make it easy to get quotes from multiple companies and find your best price. Cheap and affordable glass doesn't mean it's not high quality!
If you need glass services in Phoenix, Scottsdale, Mesa, Glendale, Peoria, Chandler, Tempe or anywhere else in the Valley call Valleywide Glass
Get quote to Replace Dual Pane Window
480-717-0581