Patio Door Glass Replacement
Need to have patio door glass replaced?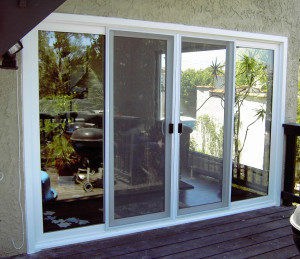 If you need door glass replacement in Phoenix, Scottsdale, Mesa, Tempe, Peoria, Chandler, Gilbert, Avondale, Paradise Valley or Surprise then give us a call today. 480-717-0581.
Sliding Patio doors and French door glass have to be tempered. For this reason only a few types of sliding doors can be replaced the same day. Single pane standard sizes 34×76 and 46×76 are usually in stock. Some standard dual pane clear glass inserts are in stock. For other custom sizes turn around time is 5-7 days after measure. You can use laminated glass in place of tempered glass for extra security. Many storefront glass doors and windows use laminated glass. For homes you don't need to go with the laminated glass. You are better off cost wise to stick with your standard tempered glass replacement.
French Door Glass Replacement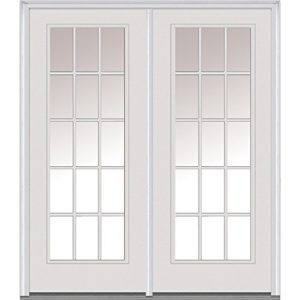 A french door opens and closes like a normal door. It can have glass panels that are the entire door (1 lite). It can have glass on top and regular on bottom (1/2 lite) or it can have many individual panes. Sometimes it will have exterior grids that make it look like seperate panes but its actually one big solid glass insert.
We also do Storefront Door Glass Replacement
Call Now Valleywide Glass 480-717-0581
Valleywide Glass replaces sliding glass doors, storefront doors, Arcadia doors and glass inserts. We replace the glass using your existing frames. This saves you a lot of money on repairs. We use only high quality glass from the best distributors and fabricators like GlazTech and TruLite. We stock standard sizes in clear sheets. If you have Low-E or Tinted color variations we will measure, match and order. We can quote you right over the phone so there are no surprises when we come out. The only time price will be different from phone quote is if something is dramatically different or we notice anything out of the ordinary. We  have no upsells or hidden pricing!
Arcadia Door Replacement Costs
Replacement cost for glass in French doors and Sliding/Arcadia doors depends on the size, type of glass and color of glass. If you get a rough estimated size and some good guesses on the details you will be able to get an accurate price for sliding door replacement. If you need help confirming these details and you are looking for a Door or Window company in Phoenix AZ then give Valleywide Glass a call at 480-717-0581.Door glass replacement inserts are the same as changing a dual pane window. The first trip is to measure the glass portion or (door insert) if it's a dual pane. We need to get the exact width and height of the glass needed as well as the overall thickness of the insulated unit.
Dual pane consists of two panes of glass with a spacer in the middle. The spacer is also called the seal. When the seals fail or one pane of glass cracks or breaks then you have to replace the whole unit, since even though it's two panes it comes as one solid insulated glass unit or IGU.
Once we have the sizes we verify the color of the glass. Is it clear, Low-E, RLE, Bronze, Gray. Many window or door glass tints are very light and hard to tell. There are many types of Low-E coating for windows. Some will have a slight green tint and others a darker tint. Our technicians will double check and make sure you get the right color or tint for your glass replacement. Here is an example of some of the different colors.
Valleywide Glass Youtube
New Patio Door Glass Replacement Options
Door glass or window glass that is within two feet of a door or less than 18″ off the ground has to be tempered. You can tell the difference between tempered and annealed (standard) by how it breaks. Tempered safety glass is 4 times stronger than regular and shatters into many tiny pieces. You have a less chance of cutting yourself. Annealed or regular glass on the other hand breaks into big sharp shards. You will notice the difference. Tempered glass will have a marking on it from the glass and window factory showing it's tempered. Check out this picture of broken glass to make it more clear.We use only the highest quality glass products from the top distributors in the country like Glaztech, C R Laurence, Tru Lite and Stadium Glass. Our products included, annealed glass, tempered glass, Low-E, tinted and laminated safety units. If your slider is not sliding properly you may need door roller replacement.