Glass Shower Door Enclosures
Read below for more information about shower doors. If you have some ideas and general sizes about the type of shower or bath tub enclosure you are looking for it will help in getting a more accurate estimate.
Frameless Showers
Frameless shower doors can create a luxurious look to any bathroom. You can custom create a shower enclosure to fit any opening. Using quality products and great craftsmanship you can get delivered a top of the line your shower or bath enclosure. Whether you need a single glass wall partition or a semi-frameless design the options are unlimited.
If a frameless shower door is not the way you want to go you can look at some Framed  units.  When it comes to showers the options are endless. If you have any photos or ideas feel free to send them via email and we can give you an idea of the cost.
 Frameless Shower Doors Example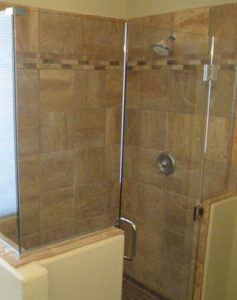 Framed Shower Enclosures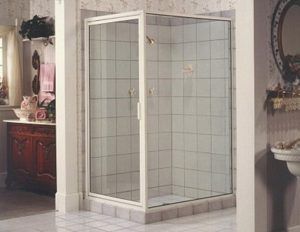 There are many options when it comes to framed doors. When using a framed unit the function and stability of the enclosure will last for a long time without losing any quality. Versatile and made to fit any opening. Do you need swing doors? Fixed panels? Bypassing sliding doors?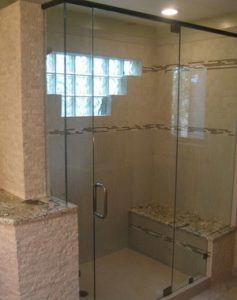 A framed shower door unit  can be incorporated into any design with pretty much all types of angles. If you are looking for shower door replacement or repair in Scottsdale, Mesa, Phoenix AZ then give a call to Glass Mogul and they will be sure to help you out.