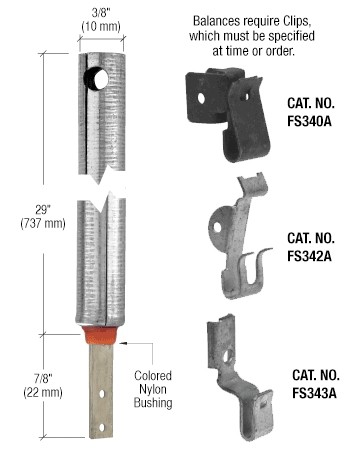 window balance replacement Phoenix AZ
Window won't go up or down easily?
You need Window Balance Replacement!
Window won't open or close properly?
If your window won't go up or down easily or at all then you most likely need new window balances, also called (balancers, balance rods). There are so many length and weight versions and more types available like block and tackle or overhead for example. The two most common types of window balances for home windows are channel and spiral:
Channel Balances
Used in aluminum windows since the 1960's these make your window go up and down easily.

Sprial Balancers
Metal tube spiral balances are used in aluminum and vinyl windows. Different versions for pivots for single hung windows. They also have many variations and have to be identified and measured before ordering.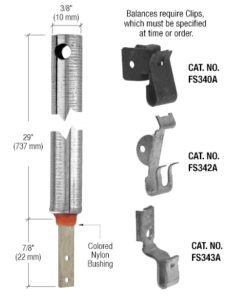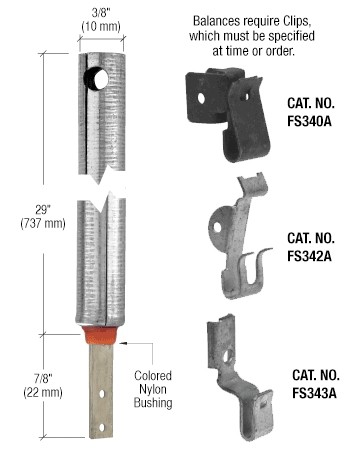 Because there are so many different types we will need to make two trips, first to identify the window balance type and order. Second trip to install between 3-7 days approximately depending on availability. There are many different types of guides and attachments so these parts will also be identified in the house at the first visit.
Hope this helped you find:
Window Balance Replacement
If you live in Phoenix, Scottsdale, Glendale, Peoria, Avondale, Surprise, Tempe, Mesa, Gilbert, Chandler or Paradise Valley and you need window balance replacement give Valleywide Glass a call at 480-717-0581. We offer fast turn around times and quality service. You can also use us for other home services like glass door replacement. Single pane, Dual pane, Skylights, Mirror installation, storefront doors and windows. We also offer 24 hour emergency board up services for business and home.
These photos come from the biggest supplier of window, glass, glazing and sliding door product parts in the country. C R LAURENCE.