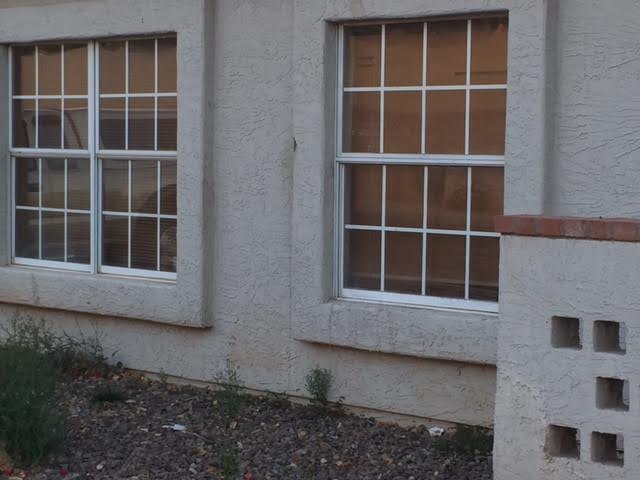 window-company-phoenix
Window Company Phoenix
Valleywide Glass is actually who we are. We're close by and ready to serve you. We have reliable and proven expertise for assisting you with the installation, repair and replacement of sliding glass and patio doors, as well as single and double pane windows. Don't forget about the importance of low e glass when it comes to reducing your energy bills. We also have a local commercial custom window and glass team ready to serve you. Whether you need an emergency repair, or looking to fix foggy or broken glass at home, at your business or office, you'll appreciate our fast response. Why can we respond quickly? Because we're local in Phoenix AZ. No concern is too little for our experts. We've got trusted single and dual pane door and window installation and repair expertise to handle every concern you may have with your windows, doors or patio doors. You can sit back because it doesn't matter what your window or door repair or installation requirements might be, we're there for you at your convenience. And of course, whenever you're available. Plus, we're located in Greater Phoenix Area. We can proudly say we provide the most skilled patio door, front door and window replacement, installation and repair technicians for your home or business in Arizona. For more detailed information about our services, call one of our pros. We're always available.
Our Skilled Valleywide Glass Pros in Phx Are Among the Best in the Country
The trade schooling and experience behind our dependable staff is very extensive. It's that high level of dedication that makes us so capable. There are no shortcuts taken. When it comes to repairing or installing custom windows, there can be no mistakes. The best part is that our Window Replacement Near Me experts are available in Phx. We really know that it takes a qualified expert to manage the installation and repair or the replacement of windows or doors at your office or storefront. And because sometimes you need help with glass, you should know… We take our customer's door, patio door and window repair and replacement matters seriously, so give us a shout. We're there for you.
Our Window, Door & Patio Door Repair & Replacement Practices Are Done Thoroughly
Our "Valleywide Glass" staff are skilled and talented for handling problems caused by built up condensation or broken windows at your house, store, or even business. Our qualified and skilled window, door and patio door glass experts rely on manufacturers installation standards, which have been rigorously tested and approved. Perhaps you think it's just a small job, we can usually get things fixed up pretty quick. You can rest assured that you can count on our window replacement near me experts
Learn How to Get the Right Door and Window Glass Expert
It's very important to what you want to achieve, that you find a reliable patio door, front door and window specialist who is a specialist in the type of door and window replacement, repair or installation you need for your home, storefront or office. Whether you need a repair job to fix a broken window pane or to install a new patio door and low e windows, you'll have to employ window and door repair and installation expert who you like. Maybe you don't fully appreciate the significance of taking on an experienced and capable expert for many months or even years later, and it's too late to fix shoddy work. Our window, patio door and front door installation and repair staff are the most skilled specialists in the industry, so give us a shout at Valleywide Glass! Glass Replacement, Repair & Installation Services.
window and door repair contractors that you reach out to, will likely provide you with an essential set of services and products, that they have available. The basics of the business consist of things like installing low e windows and doors – patio doors, sliding glass doors, French doors or Arcadia doors. Of course, broken glass pane repairs are a basic service. Simply put, window and patio door repair and installation covers off anything and everything that has some glass in it. Whether at your home, office or your storefront. Including windows, patio doors, French and Arcadia doors. It all depends on what you need right now. If it's a repair, it's usually quick. If it's new windows and doors, then you have to consider all the options. Probably, a quick fix may be enough to meet your current needs for the time being. In case you require more specialized services, at Valleywide Glass we offer a wide variety of mirror and glass products to meet your needs.
Every so often, store and home owners having to deal with window, door, glass or mirror problems must make use of specialized types of specialized services to help them to deal with their needs. Those services cover off specialized things that you might not expect, like composite materials used in the manufacturing of doors and windows. This results in exceptionally low air infiltration factors and incredible thermal performance. Our expertise is extensive, since it was built up over many years. We can offer things like repairing broken window or door seals, foggy windows, rotted door jambs and window sills, and even alignment issues for sticky window. and doors. At home or at your business. And of course, this skims the surface of what we can do! So read below and discover more details about our time tested window and door repair, replacement and installation services in the Phoenix area.
Get More Information About Specialty Door & Window Repair & Installation Services Located Close to Phx AZ
One of the primary but specialty door and window replacement and repair service areas you'll see, is for recommendations for, and the replacement of windows and doors with higher efficiency rated units within your budget requirements. Another type of door and window repair service type you'll see, is for commercial and business applications. A third variety of specialized door and window repair and replacement service you'll see, is composite window and door materials – like wood and fiberglass, or even a combination of both in the frames. And another form of specialty door and window repair and replacement service you'll find, is for automotive mirrors and glass replacement and repair fall into the specialized services category. Shower doors and interior mirrors as well.
Things to Consider When You Need a Window & Door Replacement & Repair Service
A reputable glass and mirror installation contractor will always follow a consistent method. Inquire about how they work and the steps they take to get the job done. Definitely ask what type of guarantee they offer. Ask about their customer service policy as well. Safety is important, so ask about how building codes apply to the work. Another thing you should find out about is if they've had to deal with difficult situations. If so, in what way did they manage the issue? Ask if they have a monthly payment option. It's also very important to know if the service crew is fully up to date with insurance. You don't want to get stuck if someone is hurt. At any rate, there's really nothing more important than being comfortable with the individual you're thinking of hiring.
Advice On Securing a Well Recommended Glass & Mirror Replacement & Repair Company
The first thing on your list should be to make sure that they're in or close to your neighborhood. Local businesses are more trusted. The further the business is from you, the less important you are to them. Local customers come first. It's a matter of reputation to them. The second thing you might want to do is ensure they're available evenings and weekends – when you are. The third thing you have to think about is determine if they're prepared to deal with problems effectively and rapidly. And above all, it's most important that they have what it takes to get the job done. If not, don't hire them. And you'll need serious help if you discovered that your bedroom wall is wet from rotten window sills that were not installed properly in the first place. At Our Valleywide Glass Partners we keep your best interest top of mind.
Reliable, Capable Door & Window Repair & Installation Expertise Are Hard to Find in Arizona- Give Us a Call Right Now
Our people have been carefully hired to confirm that they offer top notch service. They're highly qualified in their field. Developing top notch technical mirror, glass, window and door replacement and repair experience can take many years of practice. It's time to make a call to a local professional. Why wait? You may just be looking for a basic repair service. To fix a broken pane. Perhaps you're thinking of upgrading a bay window, or replacing an older aluminium sliding patio door. Or, you might need custom fabricated window frames to match the historic design of your home. For additional information, give a call to one of our experts. Our Valleywide Glass door and window repair and installation experts are right in your neighborhood in Phoenix Arizona. Call Valleywide Glass today!