Window Repair Avondale
Glass Replacement Services in Avondale AZ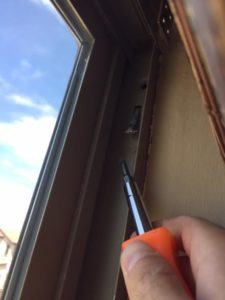 Call Now 480-717-0581
Valleywide Glass Replaces and Repairs Windows, Glass Doors and Mirrors.
Single pane, Dual pane, Low-E and Tinted Glass
Sliding Patio Doors, French Door Glass Inserts, Arcadia Doors
Tempered and Laminated single pane and double pane Storefront Glass Replacement
Quality Glazing Services in West Phoenix
Are you looking for a Glass Company Near You? We have multiple trucks throughout the Phoenix and surrounding areas. We replace all types of windows and glass doors. We use only the top manufacturers in the country. We match your glass type and color so your new replacement window glass will look great
Business Glass Replacement Near You? For 24 hour emergency board ups we can usually be there within a few hours at most 24/7. We also offer regular service glass replacement for foggy windows or glass that has been broken or vandalized. Single pane, Dual pane not a problem. We have great turn around times and are well reviewed.
Local Company for Glass Repair Avondale
Valleywide Glass is your Avondale AZ Window Repair and Replacement Company. Give us a call today 480-717-0581 for a Free Quote. Please have the approximate size width x height. The type and tint of your glass. If unknown it's ok, we can help you identify and our window technicians will verify everything on site. The more accurate the details you have upfront the better prepared you will be to get the most accurate quotes. Click here for "How to identify my replacement needs".
Call now: 480-717-0581 For Free Glass Replacement Quote.
 Home Glass Door Window Repair Avondale
Community Relations and Public Affairs
The activities of the Community Relations and Public Affairs Services Office include public information, community and media groups, digital engagement services, council relationships , city andgovernment advocates, transit including grant managements.
d 99th Ave Main St Van Buren St. Central Ave Litchfield Rd McDowell Rd Thomas Rd Indian School Rd Avondale Blvd 107th Ave 91st Ave Southern Ave Broadway Rd El Mirage Rd GILA RIVER Indian Springs Rd P I R Dysart Rd Lower Buckeye Rd ESTRELLA MOUNTAIN 99th Ave Litchfield Rd Avondale Blvd 107th Ave El Mirage Rd Dysart Rd AGUA FRIA RIVER 101 Camelback Rd La Canada Blvd Loma Linda Blvd Harrison Dr La Jolla Blvd 85338 I-10 GILA RIVER SALT RIVER 85339 85323 85340 85353 85395 8