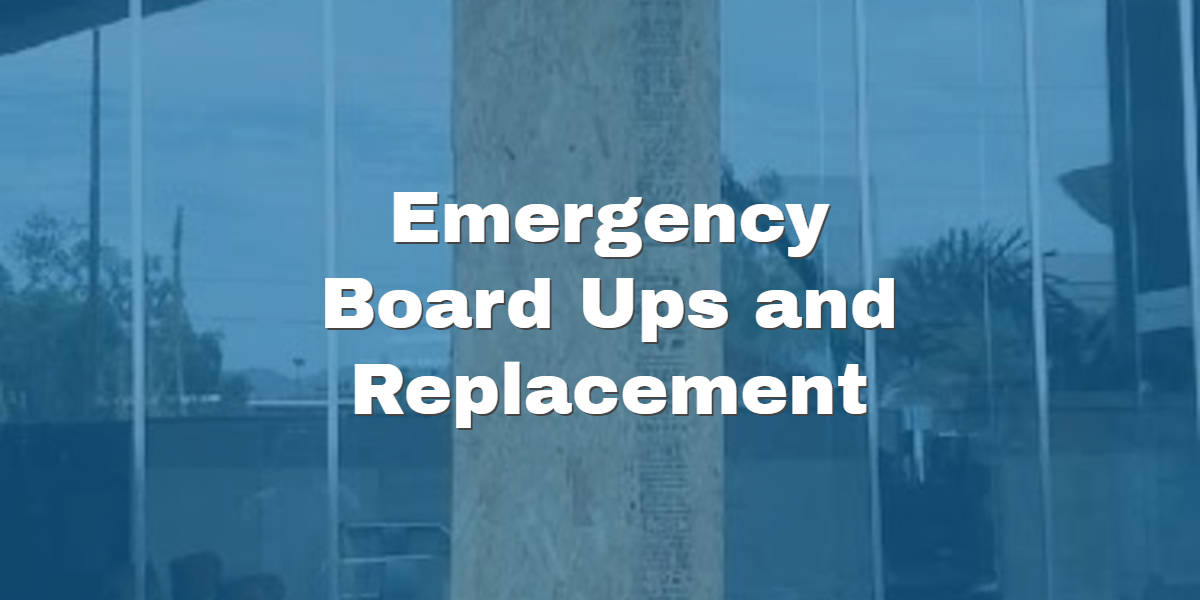 Emergency Glass Company Phoenix AZ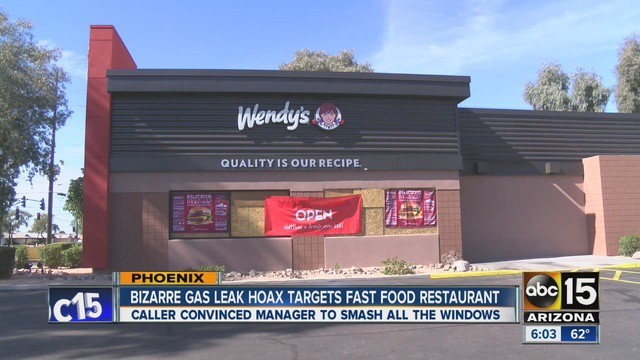 Call Now for Fast Service: 480-717-0581
Valleywide Glass Open 24 hours a day 7 days a week.
Clean up and removal of broken glass.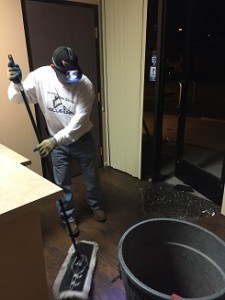 Board up window or glass door.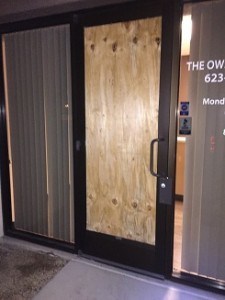 Common Storefront Door Glass Removal and Board Up
$290.00
24 Hours a Day 7 Days a Week
Commerical or Storefront Board-Ups include removing the broken glass from the frame, cutting wood and fitting it inside the frame or securing it with other pieces without damaging the frame or any area around the window or door. After hours and weekend board up prices are $350 and 100$ extra for each sheet of plywood used.
Replace with new glass or door.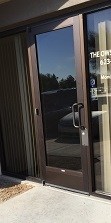 Call for Emergency Glass Company
For Fast Service Call Valleywide Glass 480-717-0581. Dual Pane and Tempered Glass Replacements will have to be measured and ordered. If you need to secure your business or home then you will need Emergency Board Up Services. We will clean up and remove any broken shards and then remove the broken unit and replace with plywood cut to size. If the board cannot fit inside of the frame then we can use 2×4's as crossbeams to secure the wood in place.
Valleywide is your Emergency Glass Company 480-717-0581
We are here for your home or business glass needs. If you have tempered glass or dual pane glass doors or windows you will first need to board up and secure your area. We will measure and order as soon as possible and install as soon as your glass is ready. For Laminated glass and Single pane glass repairs and replacement can usually be done same day if it's early enough and if we have the items in stock!
Board up services to secure your business or home.
Laminated Safety Glass for Storefront Doors and Windows helps secure your business from Break-ins. It will break but stay in place on contact instead of shattering like annealed or tempered glass. Single pane laminated glass can be cut and installed same day for Emergency Service.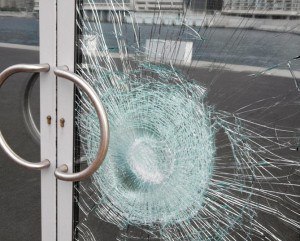 Types of Emergency Glass Replacement Services in Phoenix AZ 
We can board up and replace glass in all types of building environments: Restaurants, Gas Stations, Fast Food, Service Businesses, Day Cares, Storefronts, Office Buildings, Car Dealerships.
Restaurant Window Board Up in Glendale AZ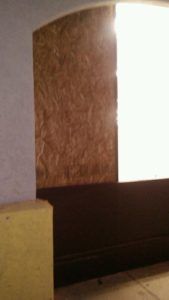 After hours window board up at a local business here in Phoenix AZ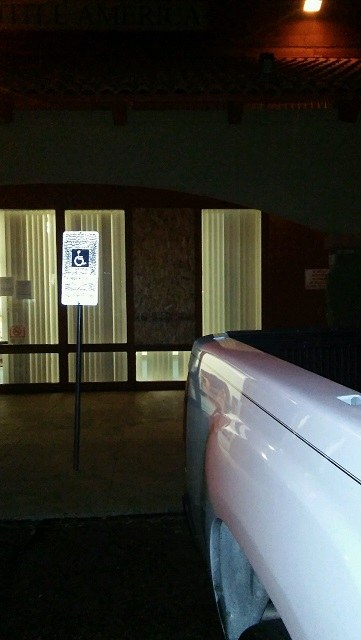 Same day Storefront Door Replacement with Laminated Glass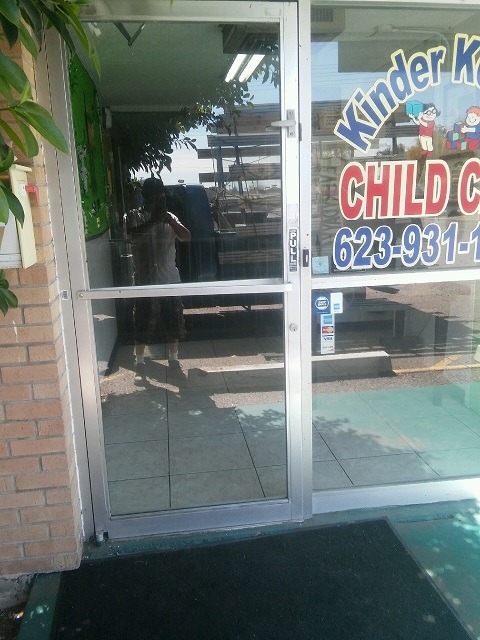 Same day emergency glass replacement and board up services. When you have glass or door damage from natural occurences, fire damage or a break in you need to secure the area fast. Board up services are available from a lot of glass companies and emergency service shops. Give us a call and we will have someone at your location the same day, usually within an hour or two. It's more than just a board up. It will be cut on site to fit perfectly. Broken glass and debris will be cleaned up. If it is a laminated glass or single pane glass it's possible to replace on site and skip the board up. For tempered or dual pane you will need the board up service first while ordering replacements. All glass doors and storefront doors are going to be tempered glass and for this reason the turn around time will take a little longer since it needs to be measured properly, cut and fabricated before we can install it. For Emergency Service in: Mesa, Tempe, Scottsdale, Glendale, Phoenix, Paradise Valley, Peoria, Surprise, Avondale or anywhere around the valley.
Call now: 480-717-0581 We want to be your Glass Company.
480-717-0581 Call Now for Emergency Board-Up Services.
Dual pane windows and tempered glass have to be custom measured and ordered. You are looking at a 5-7 day turn around time for installation(From any company). Single pane annealed glass and laminated safety glass can both be cut and installed the same day. Call now to secure your business today and find out if your glass type offers same day replacement opportunities.
Business Office Window Glass Replacement Valleywide Glass LLC operates throughout the entire valley. We want to be your window company!