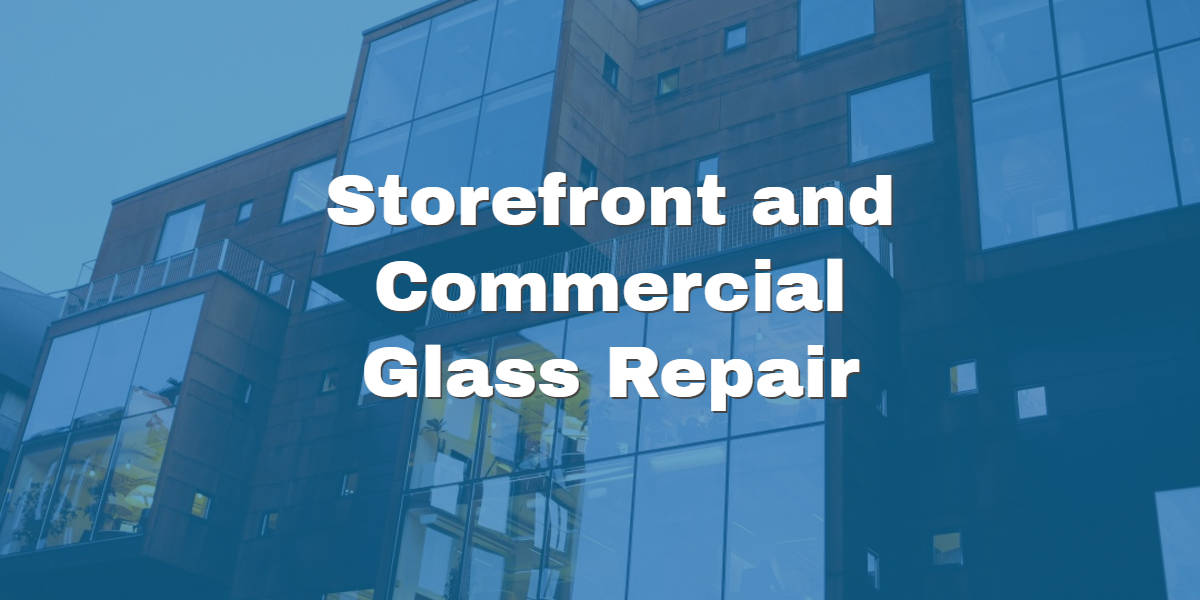 Storefront Glass Replacement Windows Doors Phoenix AZ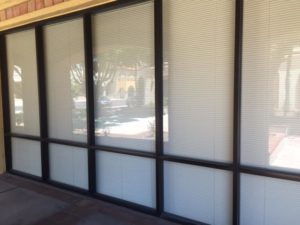 Valleywide Glass LLC 480-717-0581
Fast turn around times, Quality Guaranteed!
Broken Storefront Door or Windows?
Valleywide Glass offers Emergency Replacement for Storefront Glass Doors and Windows.
Broken Storefront Glass Removal and Clean Up
Same Day Service for boarding up windows or glass doors that can't be replaced on the same day. Some single pane storefrong glass can be cut and replaced on the same day.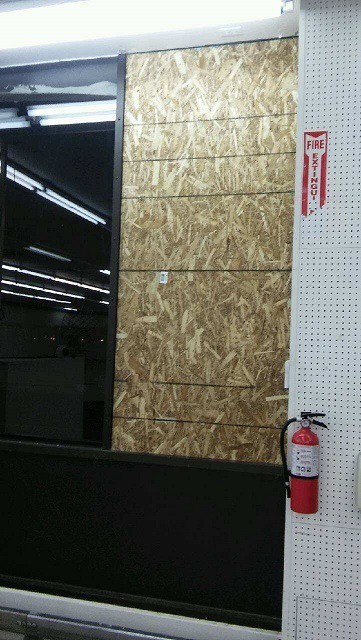 Board Up your Storefront or Business Door or Window
Valleywide Glass makes sure your business is secure. After a break in or broken glass accident we can get the glass picked up and either replace the glass the same day if possible but if the glass needs to be ordered we can board it up while you wait for  your storefront glass to be replaced.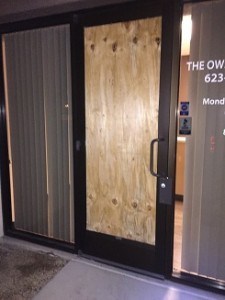 Replace the Glass in your Storefront Window or Door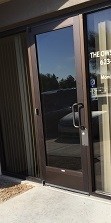 480-717-0581     24/7 Service Available
Most of the time same day glass replacement won't be possible. Many types need to be identified measured and ordered. The first step is to clean up and board up the damaged area. If Tempered or Dual Pane then you will have a minimum of 2 day wait. We Measure and order then install as soon as parts are ready. Many storefront doors use laminated glass which is great for security. We stock clear laminated sheets which can be cut and fit on site the same day in some cases.
Need Storefront Glass Replacement or Repair? Call 480-717-0581
Storefront Glass Repair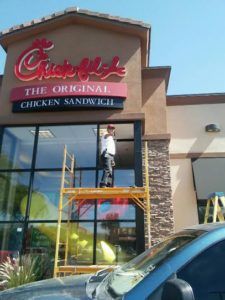 Business Window Replacement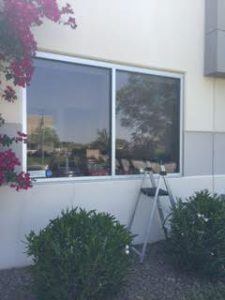 Storefront Board Up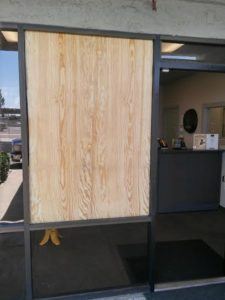 Valleywide Glass specializes in Storefront and Business Glass Replacement. If you need Emergency Board Up Services give us a call for Emergency Service
Common Storefront Glass Replacement Types
Single Pane Storefront Door and Window Glass
1/4″ thick annealed (regular) clear glass. If it's near the door or a ground you may need a safety glass. This will be either tempered safety glass (must be measured and cut before the tempering process) or laminated safety glass (which can be cut to size).
Dual Pane Storefront Windows and Glass Doors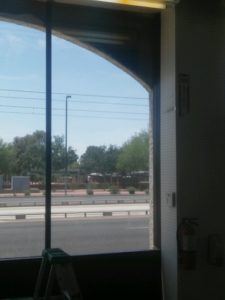 Dual pane glass for commercial as well as residential replacements will require two trips. The reason being that these units must be first measured and ordered. Replacements can take anywhere from 4-12 days depending on the type and size of the replacement IG unit.
We install Single pane, Dual pane, Tempered and Laminated Safety Glass. Whether you have Low-E, Clear, Tinted or Custom Glass needs we are here to help. For one or two windows or glass doors we can give a quote over the phone. Phone quotes are accurate based on the details provided over the phone.
For Single Pane Laminated Glass or Annealed glass, we can usually repair and replace the window or glass door the same day. If it's any kind of custom cut then we may have to measure and make a patter for the new piece.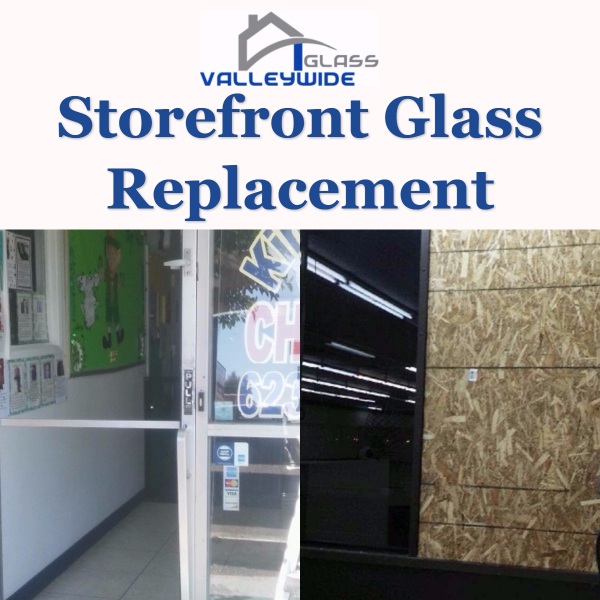 Dual pane and tempered glass will have to be measured and ordered. Dual pane units are created in a special facility and will take at least a few days. Tempered glass has to go through the tempering process and will also take 2-3 days at the earliest under emergency circumstances. Normal turn around times are 7-10 days.
We offer a great board up service for commercial and residential clients. While you are waiting for the new glass to be ready for installing your windows or doors will be secured. We remove the broken glass and cut plywood to fit the window. We have worked with many businesses around the city including Wendy's, Chick-Fil-A, Law firms, Apartments, Healthcare, Realtors and many other small business owners.
Valleywide Glass has multiple trucks operating throughout the Phoenix and surrounding cities. Scottsdale, Glendale, Tempe, Mesa, Gilbert, Chandler, Peoria, Surprise, Avondale, Phoenix, Paradise Valley. Glass replacement, window replacement, skylight replacement, sliding door replacement, Arcadia and french door glass replacement.
Call now for Business and Storefront Glass Services
Storefront Mirror Installation Phoenix
Valleywide Glass offers storefronts and businesses mirror installation services. We don't do just windows and glass doors! Here is some pictures of a recent mirror installation at Metro Center Mall.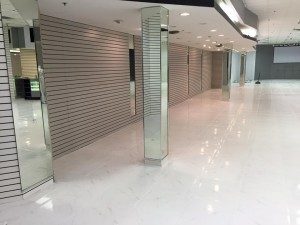 480-717-0581
Valleywide Glass doesn't just do commercial and storefront glass repair in Phoenix. We also do Residential window and glass door repair and replacement, skylights, window balancers, roller replacement. We operate all over the valley. If you are looking for Residential Glass replacement or Sliding Door or French Door insert replacement then go to our Services page. Call anytime 480-717-0581!
Thanks for visiting