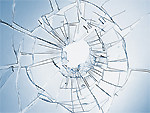 Single Pane Window Replacement
Single Pane Window replacement and repair
Single Pane Window Replacement Company
480-717-0581

What is the price of a single pane window replacement?
Depending on the size a single pane window replacement will cost between 190-240. That is for same day professional replacement. If you are in the Phoenix Area and need glass replacement or repair services call Valleywide Glass at 480-717-0581. If you have questions for dual pane windows, tempered glass, storefront glass or other repair needs you can fill out our Free Quote Form.
Window replacement parts don't have to be annoying. Although glass companies no longer use single pane windows in new construction there are still many single pane windows out there. The most common glass used in single pane window repair is 1/8′ annealed or (non-tempered) glass. This common glass comes in a standard sheet 48×60″. Most window and door companies in Phoenix, Scottsdale, Gilbert, Mesa, Chandler, Peoria, Glendale and around the valley will carry these sheets on their truck and have in their glass shop. This can be cut on site which makes single pane window replacement on the same day not a problem. For emergency service you can get your single pane replaced the same day, even late at night. Just expect to pay a premium if you want your window replaced in the middle of the night.
Are you looking for other services? We offer dual pane, laminated glass, tempered glass, emergency board ups and Free Quotes. Just give us a call and tell us about your glass replacement project and we will do our best to give you an accurate quote over the phone. All you need to have are a few details ready like the approx size and type of glass. We will make sure to use your existing window pane.