Glass Replacement in Tempe
Window Glass Replacement in Tempe AZ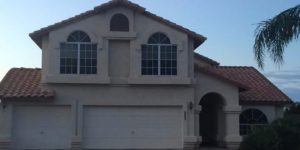 Valleywide Glass operates throughout the entire valley. East and South Phoenix as well as Tempe AZ. We offer Home and business Window Glass Replacement all over the Valley of the sun. Single pane, Dual pane, Low-E coated, Tinted, Tempered, Laminated, Annealed, Interior Grids, Storefront doors, Business Window glass replacement, Skylights, Patio doors, Sliding Patio doors, French door glass insert replacement, mirror installation. We are your one stop shop for window and glass installation.
Give us a call today: 480-717-0581
Storefront Glass Replacement in Tempe AZ
Valleywide Glass has been providing business glass services to restaurants, storefronts, gas stations, insurance buildings and all other types of commercial buildings. We have 24 hour emergency board up services. When you have an emergency for your business and need to fix broken glass and secure your job site then give us a call today. We can remove any broken shards, clean up the area of pieces of glass and fill the opening with plywood cut on site to fit the door or window. We will also quote your replacement and if you decide to go with us that is great, we will install your replacement glass the same day it's ready.
Do you need Sliding Door Glass Replacement in Tempe?
We replace French Doors, Arcadia Doors and all standard sliding and opening exterior door glass. We can do half lite, full lite, interior and exterior grids or mullions. All door glass is tempered so your replacement can take anywhere from 2-7 days depending on whether it is single pane or double pane and what type of glass you have. We match your broken glass to make sure your replacement glass will look perfect. We use the top distributors and manufacturers so product quality is never an issue. All of our products come with 5 year standard warranty on parts.
Service Area Zip Codes Include:
85008, 85034, 85040, 85044, 85201, 85202, 85226, 85281, 85282, 85283, 85284
Read more: http://www.city-data.com/zipmaps/Tempe-Arizona.html#ixzz4GI3fcE2X